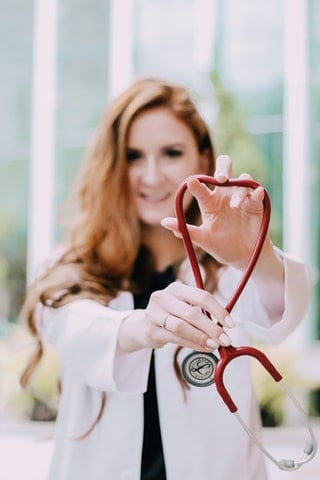 The COVID-19 Coronavirus, Business Impact and IT Technology Solutions
As a business owner or manager, you are always concerned with your bottom line and maintaining your client base. The COVID-19 Coronavirus can have a real impact on your business operations. This article discusses some of the potential impacts and how you can leverage your IT technology to help mitigate the impact.
As the extent of the spread of the virus becomes clear, so is the impact it will have on business. Impact on the Travel Industry and industries with large people gathering is obvious by now. You may not have thought about how it may affect other businesses.
            Mass absenteeism from employees out sick and those out to avoid getting sick is a real likelihood for many businesses. You may also want to send people home to avoid them getting ill. This is a problem we can address with technology.
Broadly, some additional issues that may arise are:
A slowdown of clients. If you are in the travel or public gathering business, you can certianly expect a slow-down. Think about how your business is affected. Oil and gas has seen a slow-down.
A high demand from clients. Certian businesses related to Healthcare and Healthcare support services will see higher demand as will businesses providing alternatives to travel.
A slowdown of vendors you rely on. Think masks and hand sanitizer. How is your supply chain?
At Byte Solutions we focus on Business IT technology support. Here are some things that computer technology can help with.
Setup your workers to be able to work from home or other remote locations. Remote access to work resources they need can be done a number of ways: Remote Desktop Server, Remote Control of their office workstation and access to their resources thru cloud applications like Microsoft Teams, SharePoint, OneDrive and Line-of-Business web apps.
Don't forget the phones! Your employees will need access to your business phones when working from outside the office. If you have a modern VoIP or cloud-based phone system, this is likely as easy as taking the phone home or using a typically included softphone. If you are on a legacy PBX system, you may be able to use call forwarding, however, you should look into a modern replacement that will provide more features, flexibility and likely a lower cost.
Tracking their payroll. How will they clock in and out for payroll? Web based timeclocks like TSheets can allow them to clock in and out from anywhere you designate and can track the locations it was done from. If you only have an office-based time-clock, consider a technology with more flexibility.
Productivity: How do you know if they are working or just home playing with the kids? Trust but verify. Using KPIs are a great balance between spying on your workers and just trusting them. Measure their productivity and make sure they are meeting they productivity goals. You may find some people do better at home then in the office. An example would be a worker with a job that requires focus, but the office has too many distractions. If KPIs are not enough, you can log their work time at the computer or even everything they do. I suggest if you need the latter, you may have other issues to deal with.
Use video conferencing. Many companies are drastically cutting down on travel. You can accomplish much of what travel does with a good conference system for a lot less time and money. Zoom is one of the best and easiest systems to use. If you are a Microsoft Office 365 customer, Microsoft Teams offers much of the same functionality.
Stop employees from sharing keyboards and mice. This is common for your people who work close and help each other, and for your IT Help Desk staff. Rather than going to the physical computer, use an application like Microsoft Teams or other remote-control software to share the computer.
Finally, a few non-technology options:
Get everyone to wash their hands frequently and follow best practices. Make sure you have an effective type of soap.
Post or distribute hand sanitizer. Get an effective kind. Not all work on the Coronavirus.
Clean touched surfaces frequently with anti-viral cleaners. this includes keyboards and mice. Inexpensive bleach works well. See the CDC link.
Tell your team they should stay (or work from) home if they are feeling any bit sick or any of their family members are.
Cut down on traveling and large people gatherings.
CDC recommends scrubbing your wet hands with soap for at least 20 seconds, then rinsing them with running water. If water isn't available, the CDC recommends using a hand sanitizer made with at least 60% alcohol.
If you are planning on having your people work outside the office, start planning and testing yesterday. Systems may be stressed. Users may have failures and training issues. Iron them out now and be ready.
Here is a link to a very cool and useful real-time chart of the COVID-19 virus spread from Johns Hopkins.
I hope you have found this useful. My name is Gary Herbstman. I am the Founder and CEO of Byte Solutions, Inc, Pompano Beach Florida. A Computer Support and Managed IT Services company. https://www.bytesolutions.com 561.338.9696
References: